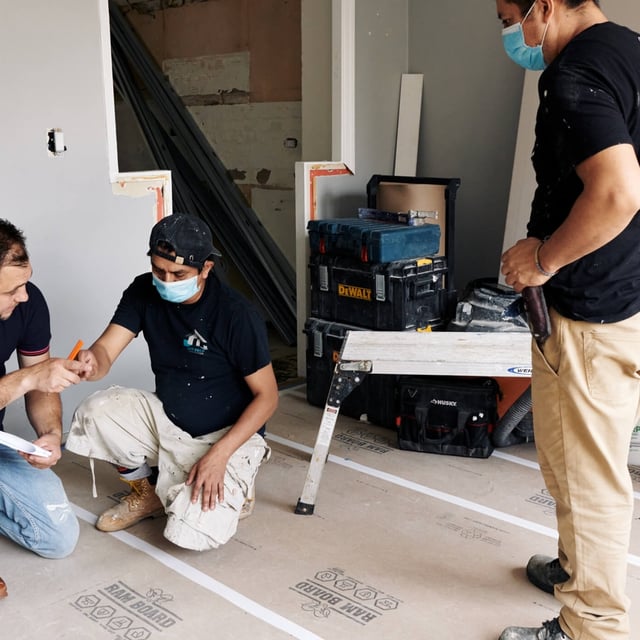 Our Contractor Vetting Process
How do you find contractors?
We find contractors in three main ways: inbound applicants, outbound prospecting, and referrals. There's no single best way to connect with our contractors, so we stay open to discovering great contractors wherever they may be. Often, contractors come to us— using the Contractor page on the Block website, contractors can submit an application to join the Block network. Other times, we seek out contractors by searching industry resources or checking permit databases to identify which contractors are keeping busy. Lastly, we get referrals from other contractors, homeowners, and even Block employees.
At the end of the day, there are a lot of ways to find contractors, but it's really our vetting process that helps us identify the best contractors to invite to our network. Only a small fraction of the hundreds of contractors that go through the rigorous vetting process gain access to the Block network. We spend multiple weeks doing due diligence on each contractor to ensure they are the right fit for Block and our homeowners. Since our aim is to provide a consistent, quality experience for homeowners, the vetting process is absolutely critical. We get that homeowners often don't have the time or resources to effectively research and vet contractors— much less dozens, or hundreds of contractors— so we do it for them.
What requirements do contractors have to meet to join the Block network?
We have a multistep process for vetting contractors prior to onboarding them to the Block network. We look not just for quality workmanship, but aspects of their business like team size, scalability, project coordination skills, professionalism, homeowner satisfaction, business history, and demonstrated success.
Our standard vetting process helps us qualify prospective contractors:
Application: All prospects first submit our contractor application that allows us to gather high level information about their businesses.
Phone Call: Once we receive an application, we perform an initial screening conversation to tell them about what it means to be a Block contractor, to learn about their business, to align on Block processes, and to answer additional logistical questions about the partnership.
Virtual Tour: Block tours a recently completed project. During the tour we confirm that they meet our basic standard & quality expectations. We ask to speak with the crew and the homeowner if they are available. Getting real time feedback from homeowners while a contractor is on-site is invaluable.
In Person Tour: A Block team member meets a contractor at a recently completed project. During the tour, we confirm that their workmanship and detailing lives up to Block's standards. We're often able to use these tours to evaluate how contractors interact with their crew and the homeowner, as well as how effectively they can manage a job site.
Documents: The last step is collecting required documentation, including copies of licenses, previous contracts and sample COIs. We cross check their licenses against databases to ensure they do not have violations, and to find out how long their license has been active. Finally we call references, perform a background check and execute our contractor agreement.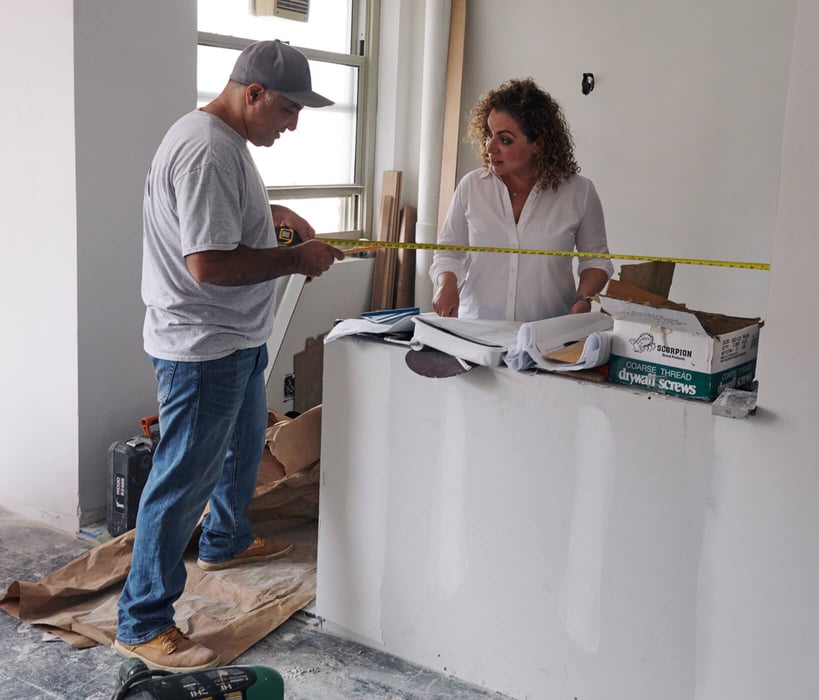 Why do contractors want to join the Block network and what are the incentives?
Block treats contractors as true partners. We work to foster long term relationships with contractors who want to grow their businesses alongside us— this means, for example, that we don't charge them to join our network, which is unique among similar services. We also streamline payments and provide a steady pipeline of projects that contractors don't have to bid on against competitors. As contractors successfully complete projects, they'll get access to more business.
Contractors are uniquely incentivized to work with Block because we're intentionally highly selective about the contractors that we bring into the network. By building with the best, we're able to work towards a long term partnership that benefits all parties.
How do we support contractors to make sure they are successful?
To set contractors up for success from day 1, we provide a robust onboarding experience. The first step is providing contractor teams with access to our Builder App. From there, we hold 1-on-1 meetings to walk new contractors through the Block process: how to coordinate projects in our platform, the ins-and-outs of their digital tools, as well as our quality expectations. The suite of digital tools we provide our contractors help them manage their projects more effectively and give them a consistent process for working with homeowners. After the onboarding session, Block contractors are given access to a resource bank of helpful tools, FAQs and tutorials that they can refer to at any time. On average, the process takes about 5 weeks for contractors to be onboarded after our first communication with them.
Once onboarded, contractors have access to a Block Support team for all stages of the renovation journey. While we encourage contractors and homeowners to work together on project coordination, Block Support is there to help should the need arise.
Finally, we provide a constant feedback loop for contractors, including quantitative performance data and qualitative assessments to help them constantly improve. We also love getting feedback from our contractor network and regularly conduct interviews with contractors to learn what's working well and what we can be doing better to set them up for success. Collectively our contractor network has thousands (literally) of years of industry experience, so they're an invaluable resource to hear from.