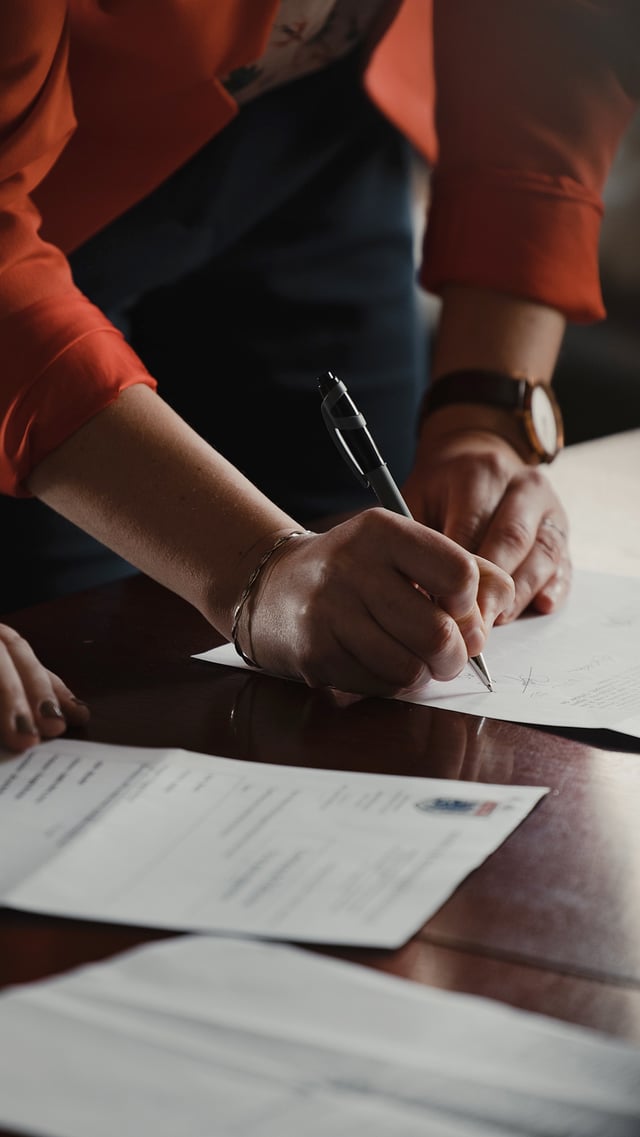 The right home remodel loans for any situation
You could be renovating your bathroom for any number of reasons. Sometimes you need a style change. Sometimes you need a lifestyle change. But you always need to pay for it…somehow.
The good news is you have plenty of options to finance an amazing new bathroom; each tailored for a unique situation.

So what is your best option? Keep reading to find out.
You Need a Fast and Inexpensive Renovation
Life happens. And right now, life has forced your hand into needing a new bathroom with not a lot of time or money to do it.
This may happen when you're forced to move for a new job or new baby, and have to sell in a competitive market. Or maybe you unexpectedly have a family member moving in, so there is suddenly a lot more pressure on your guest bathroom.
Remember you don't necessarily have to finance. If you've got the money but want to lessen the burden by paying over time, talk to your general contractor about a potential payment plan. If the work takes a few months to complete, that gives you a few months to make up the difference. Be sure to look out for this in any general contractor agreement.
Similarly, if you've got good credit and a plan for paying it back, you can often use a credit card. Just we aware of potential fees and don't get crushed on interest. If you're in a fortunate credit position, there may be short-term zero-interest options out there for you if you open a new card.
If you're in a bind, beware of quick online loans. These often come with outrageous fees and interest rates that may have you looking at your tub with disdain for years to come.
You're Renovating and Plan to Stay in Your Home
If you have been in your home for a while and plan to keep it that way, your best option could be a home equity loan.
These are very popular with people who are in it for the long term, particularly if their home has increased in value over the years. Some loans, like Fannie Mae's Homestyle loan, even take into account the longterm and resale value of your renovations.
Basically, you are getting a loan or line of credit from the bank, using the equity you have a cumulated in your home as collateral. Home equity loans offer both a higher approval rate, and reasonable interest rates.
Of course, they still come with a risk. Any time you put your home up as collateral, you risk foreclosure if you miss payments.
You Have Good Credit and a Good Relationship with Your Bank
Of course, if you have a respectable credit score and income, the most popular option is always to go through your bank for a loan or a line of credit.
Again, you're likely in a good position to get a fairly quick approval, with a decent interest rate.
You are Currently Rebuilding Your Credit
There are lots of private lenders out there who recognize that we live in the real world. People lose jobs and miss payments. But damaged credit isn't a death sentence.
Private lenders are more likely to work with you, if you've been turned down by your bank. Talk to one about your situation and your options. You will likely pay a little bit more in interest rate and monthly payments, but you are rebuilding your credit as you make your payments with them on time.
Rebuilt credit and a new bathroom. Win- win.
If You're All About Those Points
Just imagine the points (or miles) you'll get!
If you're in a good position to pay your remodel off quickly, credit cards can be a viable option. If you're lucky and have good credit you may even be able to find a card with no annual interest for the first year, essentially giving you an interest-free loan for 12 months.
Always be sure to check your interest rates before taking on longterm credit card debt. If you're not lucky enough to find a killer credit deal, but you've got a good plan to pay it off and a decent interest rate, credit cards can be an easy way to come up with the cash and add value to your home.