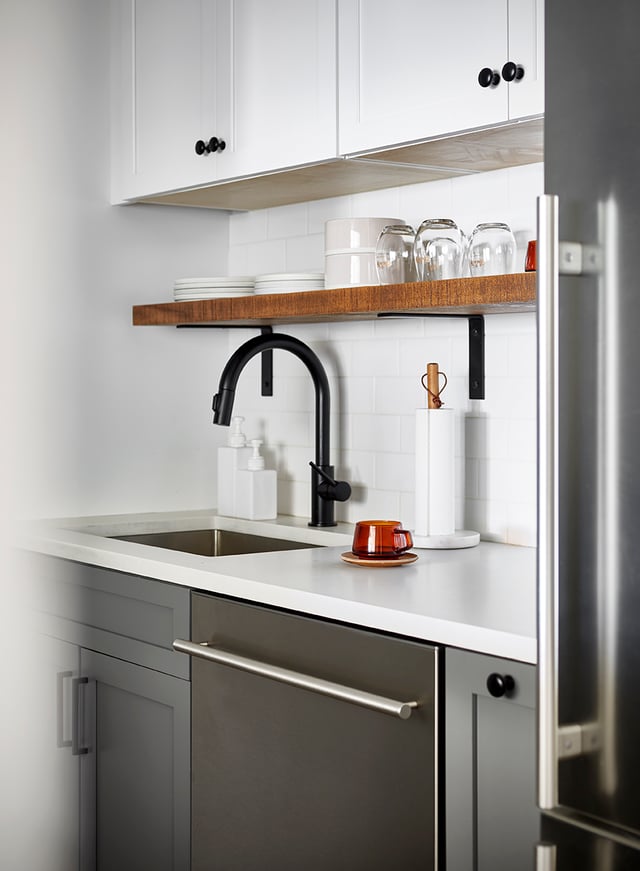 New Ideas For Kitchen Cabinets
01.30.2023
Kitchens are often considered the heart of the home, and it's no wonder why. They're where we cook, eat, and gather with loved ones. So, it's important to have a functional and stylish kitchen that you love. One way to give your kitchen a fresh new look is to update your cabinets. But with so many options available, it can be overwhelming to decide what direction to take. In this article, we'll discuss some new ideas for kitchen cabinets that will help you create the perfect space for your home.
Painted Cabinets
One of the most popular trends in kitchen design is painted cabinets. This is a great option for those who want to update their kitchen without breaking the bank. Painted cabinets come in a wide variety of colors and finishes, so you can choose something that complements your home's existing decor. And if you're feeling adventurous, you can even go for a bold color like navy or black for a truly unique look.
Another benefit of painted cabinets is that they can help to brighten up a space. If you have a small kitchen or one that doesn't receive a lot of natural light, using light-colored paint on your cabinets can help to make the space feel larger and more open.
Mix and Match
Another trend that's been gaining popularity is the idea of mixing and matching different cabinet styles and finishes. This can include pairing painted cabinets with natural wood or even using different cabinet styles in the same kitchen. For example, you could use shaker style cabinets on the lower half and glass-front cabinets on the upper half.
Mixing and matching can add visual interest to your kitchen and create a unique look that's all your own. Plus, it allows you to play with different textures and materials, which can make your kitchen feel more dynamic and layered.
Open Shelving
Open shelving is another trend that's been gaining popularity in kitchen design. This is a great option for those who want to add some visual interest to their kitchen and showcase their favorite dishes, glassware, and cookbooks. Open shelving can also be a great way to add some extra storage space to your kitchen if you're short on cabinet space.
When incorporating open shelving into your kitchen design, it's important to keep a few things in mind. First, make sure that you have enough shelving to hold all of your dishes and cookware. And second, be sure to keep your shelves organized and styled so that they look neat and polished.
Smart Cabinets
Technology is playing an increasingly important role in kitchen design and cabinets are no exception. Smart cabinets are the newest trend and they allow you to control the temperature, humidity, and lighting of your cabinets with the touch of a button. This means you can keep your food fresher for longer and your wine at the perfect temperature.
Additionally, some smart cabinets come with built-in cameras, so you can monitor the contents of your cabinets from your phone. This can be especially helpful if you're trying to keep track of your food inventory or want to make sure your kids aren't snacking on something they shouldn't be.
Updating your kitchen cabinets is a great way to give your kitchen a fresh new look without breaking the bank. With so many options available, it's easy to find something that complements your home's existing decor. From painted cabinets to open shelving, smart cabinets and mixing and matching different styles, there's an option for everyone. So, whether you're looking for a simple update or a complete kitchen remodel, consider updating your cabinets. It's a small change that can make a big difference in the overall look and feel of your home.